Hi,
Here are some ideas on how to be creative with your doily papers. Enjoy!
DIY project from Design Sponge here
Great & simple idea here
Tutorial on how to do this paper roll here
Simple wedding decoration. But it's great to be filled with snack treat :D. Source here
DIY the paper lace garland here. Owh is it a sin to deco my house with this?
Paper Doily lantern tutorial here. Can I put this at my kitchen?
This doily garland is lesser romantic. Suitable for my house. I want to hang it in my room. Source here
Super creative and easy idea here
Owh another creative idea from the same crafter above. Source here.
Not too forget a greeting card here
And here is how to dye a doily paper. Easy !
Beautiful envelope here


Marthe Stewart do a Doily Chandelier here
Doily paper wreath here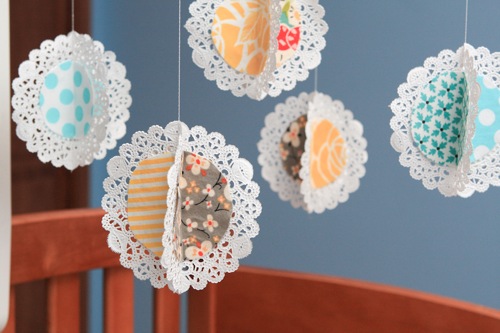 Another doily project here
A different kind of doilies garland here
x
by M